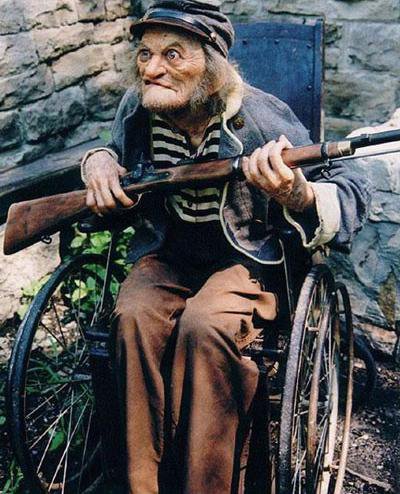 After decades of Botox side-effects, Nancy Pelosi finally demanded a refund.
Things always got a little tense at the Old Toons Home whenever the retirees heard that familiar whisper: "Be vewwy vewwy qwiet…"
Fortunately, the Grimms reworked their first draft, "The Pied Redneck of Hamelin."
Reviews were mixed for Bruce Willis's 48th sequel: "Rode Hard."
"Not Alamo, you idiot, " snapped the concierge. "A la mode! Apple pie a la MODE! Nobody orders Apple Pie AlaMO!"
Rebublican Party Counters White House Slogan, Unveils New "Winning the Past" Campaign
"Back off, you," barked the South Miami Neighborhood Watch volunteer, "or I swear, I'll gum you to death!"
Sales Skyrocket For Hillary Aide Tell-All: "It Takes A Village Idiot"
Wal-Mart Greeter Cited In "Ten-Items-Or-Less" Confrontation
"You can have my cold, dead fingers when you pry them from my gun!"
Great Moments In Literature: Captain Ahab Flushes The Great White Quail
"Well, Alex, I reckon I'll take 'Syllogisms in Theoretical Quantum Mechanics' for two hunnerd."
As the Union troops poured over the hilltop, Cappy girded his one remaining loin.
"Okay, forget that 'I never met a man' quip. There was this ONE guy," admitted Will Rogers.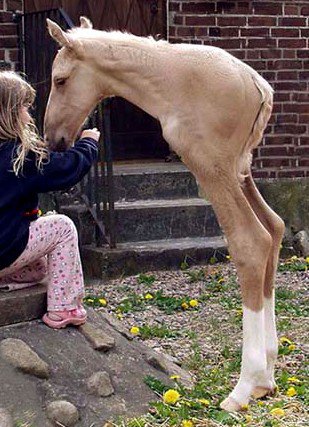 Bookies were offering 50-to-1 on the Derby's long shot.
Over the years, the Crackerjacks "surprise" began to lose its appeal.
Budget Cuts Hit Dude Ranch
Susie kept misbehaving, so Daddy was forced to take back part of her birthday present.
Reviews were mixed for McDonald's new Happy Meal
Great Moments in Television History: The Doomed Pilot Episode of "Mr. Ed, The Severely Gelded Talking Horse"
Family Pet Survives Being Rear-Ended By Tourist Bus
Mrs. McKenzie was not impressed by Sally's entry for the Science Fair.
New Farm Animal Designed By Congressional Committee
"Look, Papa!" chirped Priam's daughter. "The Greek soldiers left us a horsie!"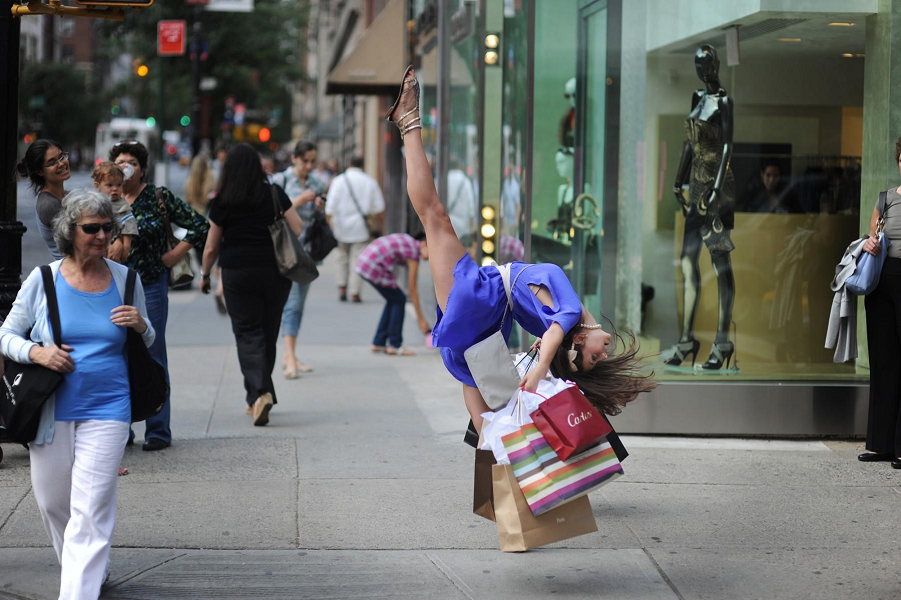 "Okay, lady. Okay," conceded the single guy. "Man. The things some women will do to get me to ask them out."
Reviews were mixed for the French remake, A Chorus Maginot Line
"I hate her," fumed the window mannequin. "I just HATE her!"
When The Jersey Shore Meets The Hitler Youth
True, Tamiqua had commitment issues, but my, how she loved to shop.
Nancy Pelosi explained the Commerce Clause in her usual way: interpretive dance
Pedestrian's Smart-Phone Camera Captures Birth Of Bob Fosse
June 1998: The Day Bill Clinton Walked Into A Manhole
Physicians had their doubts about ObamaCare's "drive-thru OB/GYN" scheme
The Mayans were right. Sorta. Earth's gravity did reverse, but only for Susie.
How To Hail A Cab, Chapter 3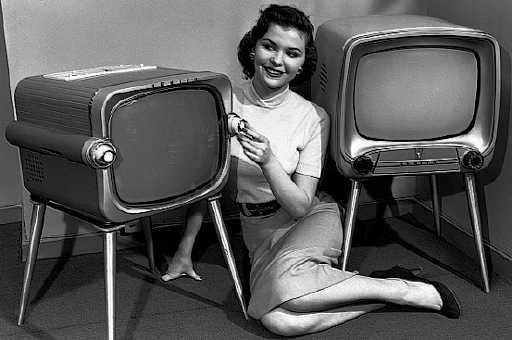 Sometime after cocktails, James Cameron got this crazy idea to make a 3-D movie
Reviews were mixed for Star Wars XXV: Return of the Judy
History tells us little about the very first White House intern
Network Announces New Daytime Soap Opera, "Two Lives to Live"
It was a tough decision, but she finally chose Bachelor Android Number 2
'The Golden Girls' knew they'd struck gold when they signed Betty Black-and-White
Slowly, amazingly, the telekinetic moved the knobs from the bottom to the top of the device
Not even the horrible snow-skiing accident was gonna cause Trixie to miss 'Laugh-In'
ACLU Not Impressed With Sony's New 'Single Guy' Remote Control
The dual teleprompters went dark, Obama mis-spoke, and suddenly America was at war with Cuba Gooding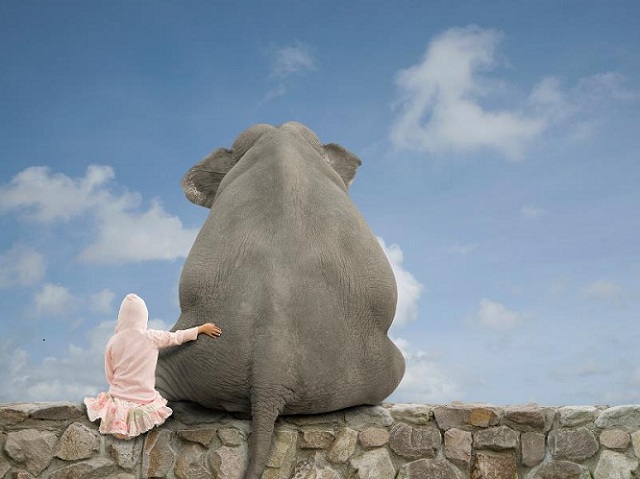 Calling on all her skills, the zoo's psychiatrist tried to talk Corbu down off the ledge.
"I haven't had a nibble since dawn. Let's cut bait and call it a day. First trough of beer's on me!"
Lindsay Lohan Spotted With New Beau; Claims This Time It's The Real Thing
"What is it you call this thing, small human? A…what? A parade? Bo-ring."
Like all cartoons, most frequent flier plans, and Joe Biden's teeth, Babar was tired of being fictional.
Homeland Security Unveils New Border Fence Scheme; PETA Clamors For Taxpayer-Funded Giant Butt Cushions
Tonight! On an all-new 24! Chloe recruits really large Tibetan rebels to help extract Jack Bauer from his evil Chinese captors!
Reviews were mixed for Dr. Suess's latest rhyming primer, "Humpty Dumbo."
"Look," huffed the rabbi, "I'm all for some May/December romance, but this is off the chart!"
Sadly, the Republican Party never noticed the subtle shove from Code Pink's dastardly dwarf.
"See, here's the deal," Vishnu cajoled, "last Saturday, Shiva got ticked at Ganesha…you know how he can get…and I, well, I'm gonna need your head."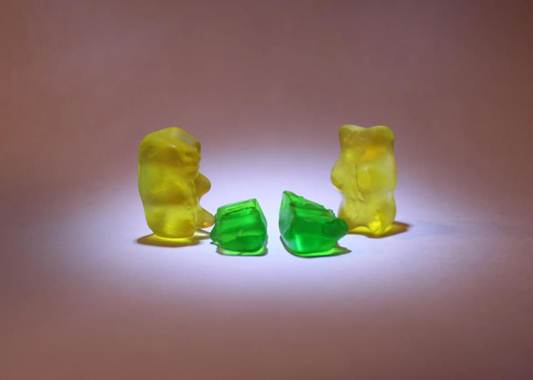 Razor Unicyclist Strikes Again
Too late, the melting astronauts noticed the container's "GAMMA RAYS" warning
PETA was none too pleased when the NRA debuted "Gummy Bear Taxidermy"
Reviews were mixed for the debut episode of "Who Wants To Marry A Millionaire Who's A Non-Descript Emerald Baron Without Opposable Thumbs?"
CITIZENS NARROWLY ESCAPE DEATH WHEN DELTA FLIGHT JETTISONS JELL-O
Great Moments in Diplomacy: Churchill Cedes Half of Greenland to the Russian Bear
Tonight! On an all-new "Bear Witness" — While adjudicating a tricky child custody battle, Judge Ursa invokes King Solomon!
Captain Kirk finally figures out a way to flirt with two green alien women
Taliban leaders appear willing to compromise, says dead man who expected to be cut into four pieces
"Take your nap, young students, or I'll skip right to the chapter about the Aztecs."
"That's it? That's all I get? One lousy cupcake?"
In retrospect, seating Hillary's mom next to the intern was probably not the best idea
"Tony, I swear! I have no idea what happened to all the Sinatra pictures on the wall!"
The golden anniversary party soured as she watched her inebriated husband head for the stage
Sadly, the bowling alley didn't have a very expansive kosher menu.
"Go ahead," she thought. "Laugh at me one more time, Little Miss Betty Bulemia. Go ahead."
Nobody was safe at a Don Rickles show. Nobody. Not even his mother.
Cordelia finally understood the old expression: eat Chinese food, and in an hour you wish you could eat again; eat Mexican food, and in an hour you wish you'd eaten Chinese food.
Things began to get ugly at the 'Meso-American Idol' rewards banquet
And suddenly, J. Edgar Hoover realized that the charade was over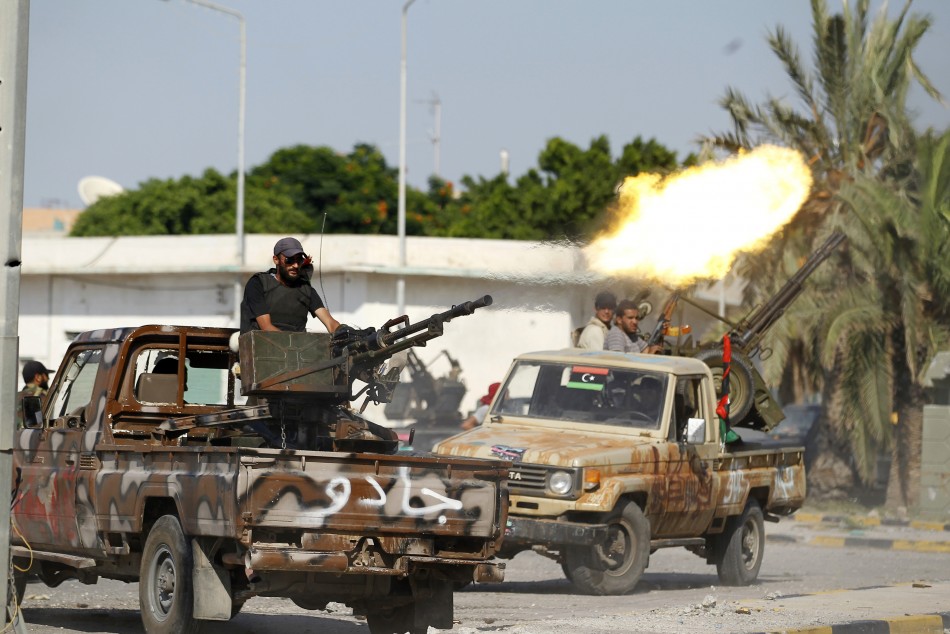 Facing flagging attendance, Nascar looks to re-energize their point system
Reviews were mixed for The Lord of the Rings: The Two Minarets
Toyota Unveils New Bedouin Bed-Liner Option Package
NRA Continues To Deny Culpability As Christmas Parade Onlookers Wail, "Mommy, Why Did Santa Fall Down?"
Tonight! On an all-new "American Idolatry!"
New FAA Curbside Check-In Policy Draws "Over-Reaction" Charges From Drug Dealers Union
And so, they embraced martyrdom, unaware that the holy book actually promised "99 sturgeons."
Folks, it looks like we have a winner in this year's "Firehouse Chili" contest!
Great Moments In Milliner History: Qaddafi Demands A Refund
Arizona Militia Apologizes After Mistakenly Killing Everyone In Utah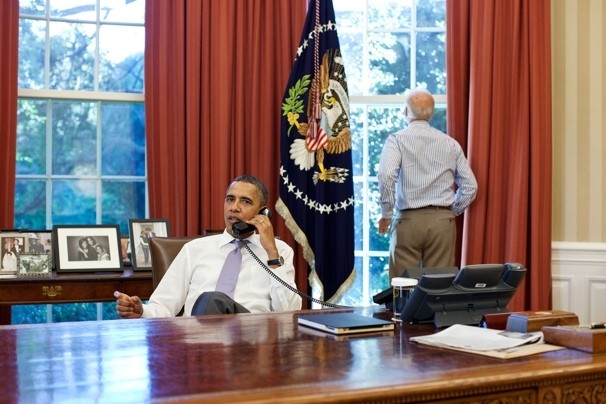 I know it's early, but you guys got any of those little Twix bars down there?
Right. Martha's Vineyard, August. But money's tight. Whaddaya got in the $50,000-a-week range?
Well, I didn't READ the thing, but from what I could tell, it was about this thick.
I don't know what else to tell ya. Biden swears he saw a GOP squirrel.
Look, you idiot. I said blue STATES, not blue ESTATES!
Yeah, whatever. Just tell me when you've retrieved the nuclear football. My "spotter" will take it from there.
Michele, give me a break. I don't use interns, and I don't even LIKE pizza.
Yes. Yes! He's been in here "bonding" for hours! And he's about to start moonwalking again!
Correct. Great big honkin' desk, and nothing to work on. So maybe you could scare up some of those arcade ice hockey things?
Hey, Rahm! That Texan, Perry? Call Stimpy and the Gimp. Tone 5-X-5-August. And look – I never called. Capiche?
Maintenance. Get up here. My knee's stuck to the desk again.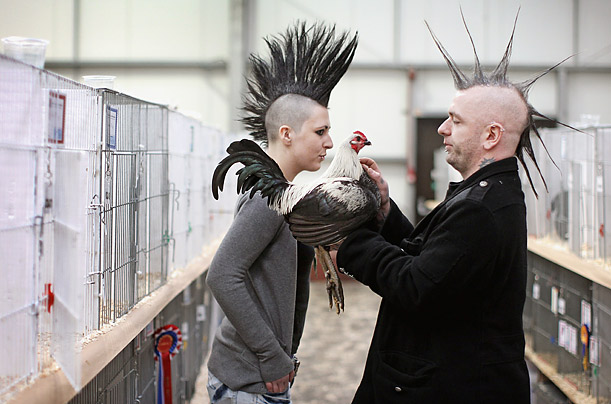 When Hair Gel Addiction Goes Bad
Suddenly, the county fair judges realized that this was a very unusual cow.
"And for your meritorious duty, I hereby present you with the coveted Biddy of Honor."
Backstage at the Grammy's, Britney Spears adds the final touch to her tasteful evening attire
Poultry Recidivism On The Rise, Says New Crime Report
"This just in: according to MSNBC, Sarah Palin has killed another defenseless mousse."
In a timeless, oft-repeated maneuver, the nervous teen approached his prom date with the corsage.
After PETA banned the use of rats, the medical lab really had little choice.
"Heck, I can't tell," mumbled the bachelor, standing at his fridge. "Here, smell this."
Sadly, it turned out to be true. Chicken abuse was, in fact, running rampant down at the old McDonald place.
After a lifetime of writing bad puns, the humorist was finally awarded the Pullet Surprise.
"I now pronounce you man and…ah…um…I now pronounce you married."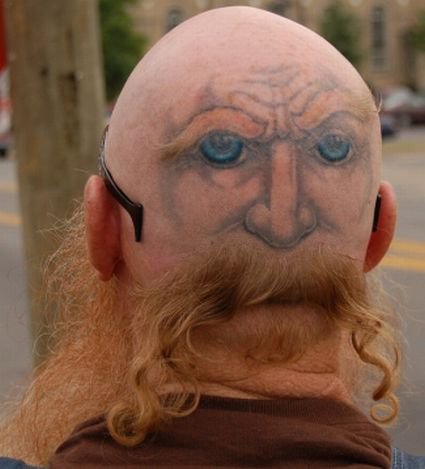 Scientists Announce Discovery Of World's Most Bored Man
Rahm Emmanuel Calls For Conservative Pundit's Face To Be Removed
Tragedy struck the Sesame Street set today, when Big Bird was attacked by a rogue Muppet.
In a rare moment of candor, John Kerry displays both faces at once
Man Runs Into Tree; Face Pushed Entirely Through Skull
eBay Bids Spike For Rare Turnip That Looks Like Zeus
Arlen Specter Announces Plan To Run Against Himself
Songwriter David Crosby Continues To Deny Rumors Of Drug Use
ADT Debuts New Home Security System For Broke People
Man Crashes White House Soiree By Walking In Backwards