the diaTribe
an offbeat worldview of an offbeat world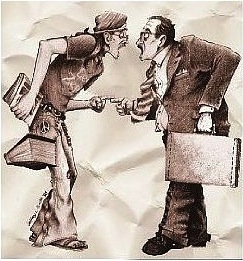 < log in >
Welcome to the diaTribe — a fully-independent, subscriber-based, online humor magazine.
Our promise: plenty of free content, lots of new stuff, first-tier notifications about upcoming book projects, surprises from time to time, and the option to subscribe – for mere pennies a month – to the diaTribe, an award-winning collection of weekly humor columns.
Our topics here at the diaTribe? Name it.
Humor. Satire. Culture. TV. Dating. America. Ferrets.
And they said it couldn't be done.
We hope you'll join us for a few laughs; meanwhile, feel free to browse our free content at the links on the left.
When you're ready, grab a handful of change – that's right, less than a buck a month – and climb aboard!
Alternatively, you can have the diaTribe auto-magically downloaded, every week, directly to your Kindle! Same low price!
---
Subscribe to the diaTribe
(or choose the Kindle version)
** NEW **
Give a diaTribe gift subscription!
** NEW **
---
Already a subscriber?
< log in >
---